Across Tamil Nadu
SIP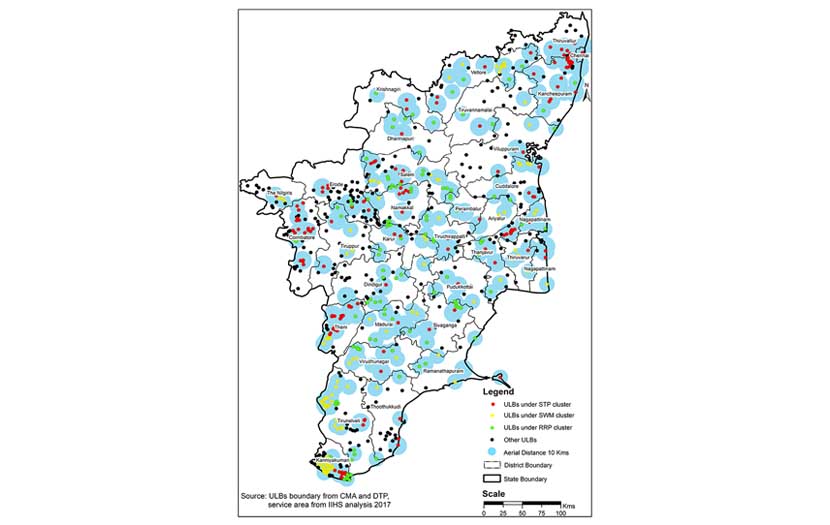 A state investment plan (SIP) was prepared to support the implementation of the operative guidelines. The plan focused primarily on treatment facilities for fecal sludge management (FSM) and estimated the investment required to ensure full coverage of sanitation across 663 urban local bodies (ULBs) in a phased manner.
The SIP has five phases, developed based on two core principles:
Utilisation of existing sewage treatment plants (STPs) through co-treatment of septage and sewage;
Adoption of a cluster approach, wherein ULBs are clustered around existing or upcoming STPs and potential fecal sludge treatment plants (FSTPs).
In 2018, the SIP was adopted by the government of Tamil Nadu (GoTN) and issued as a government order that approved funds for one of the proposed phases. Over Rs. 200 crores were sanctioned for the construction of 49 FSTPs proposed under Phase III of the plan. Subsequently, in early 2019, the GoTN issued another government order that sanctioned an additional Rs. 31 crores for the construction of an additional 11 FSTPs.
Film on Septage Management for general public