The world is currently in the Water Action Decade 2018-2028. To further the Water Action Agenda, the United Nations organised the 2023 Water Conference between 22 and 24 March 2023 in New York, USA. The IIHS-led Tamil Nadu Urban Sanitation Programme hosted two virtual side events at the conference along with its partners.
SDG 6.2: A Pipedream without a Professional Sanitation Workforce
21st March 2023 | 8 am EDT | Zoom
Associate Partners: International Labour Organization, Pan-African Sanitation Actors, Sustainable Sanitation Alliance, SNV Netherlands Development Organization, UN-Habitat, WaterAid, World Bank, and World Health Organisation.
The session brought together practitioners, researchers, and sanitation workers to raise awareness about the well-being of sanitation workers, highlight their voices, and explore pathways to progress based on experiences from several countries. Kavita Wankhade, Head – Practice, IIHS, spoke about how sanitation workers are often invisible, despite being integral to the sanitation chain and playing a pivotal role in achieving SDG 6.2. Emphasis was laid on ensuring that sanitation workers have easy access to health, safety, dignity, employment security and quality of life, which are fundamental human rights.
This was followed by the voices of four sanitation workers from across the globe – Mukula Mutale, Sanitation Entrepreneur, Zambia; Sita Gautam, Private FSM Provider, Nepal; Kanchana Ramesh, Community Toilet Caretaker, Trichy; and Isaac Maina, Emptier, Kenya – who shared their experiences and challenges. The segment was moderated by Andres Hueso, Senior Policy Analyst, Water Aid.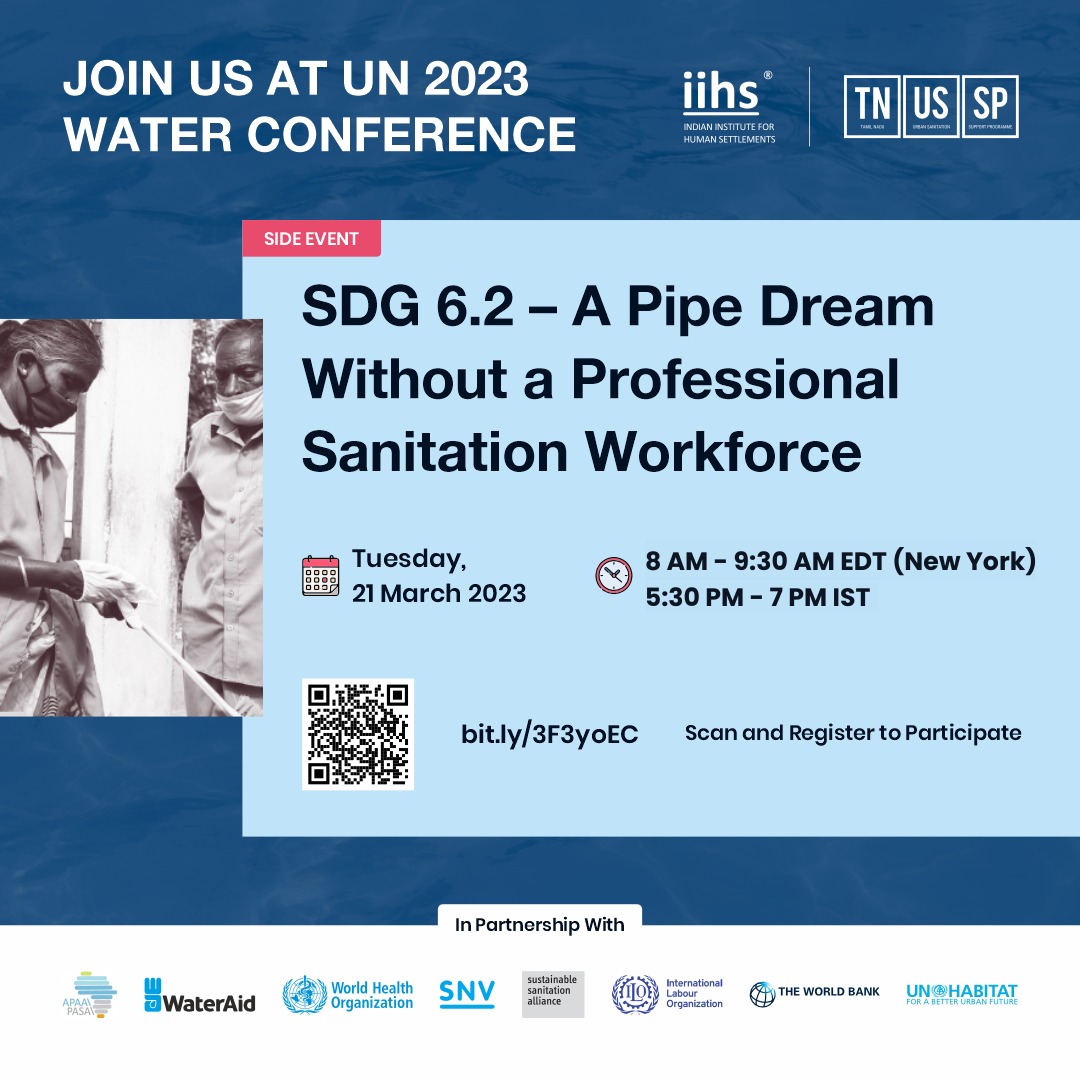 The panel discussion, led by Kate Medlicott, Team Lead – Sanitation and Wastewater, World Health Organization (WHO), revolved around the key themes raised by workers. Then session's commitment, "Towards Health, Safety and Dignity of All Workers" was presented by Simon O'Connell, CEO – SNV, Netherlands. The session concluded with Carlos Carrion-Crespo, Specialist: public services, utilities, telecommunications, ILO, summarising the highlights from the session, urging the need to focus on global advocacy, country-level policies as well as on the ground implementation.
Key Issues Discussed
Sanitation workers provide indispensable services across the full chain of sanitation and are critical for achieving SDG 6. Their rights and well-being need to be brought to the centre.
There are different kinds of workers, playing various roles and varying employment types. Any intervention must recognise this diversity and cater to the most vulnerable workers, who operate informally.
Workers being part of decision-making spaces is crucial to ensuring that their perspectives are heard and incorporated into policies and practices.
Global advocacy, country-level policies, and on-the-ground implementation must go hand in hand to achieve the desired outcome. Collaboration among sanitation actors, along with capacity building, is essential to create a unified voice among the range of actors.
Key Recommendations for Action
Towards improved social protection: Strengthening social protection can address barriers faced by workers. Governments must prioritise and implement policy changes and protection measures to empower workers and ensure their occupational safety.
Towards improved occupational safety and health (OSH): Supporting governments to review and extend the effective application of national labour inspection systems to sanitation workers and develop minimum national OSH standards for fecal sludge management workers.
Towards strengthened livelihoods: Supporting workers to choose between transitioning towards more formalised and safer roles or into other professions. Recognise and strengthen sanitation-based entrepreneurs through training and enabling equal opportunities in the market.
Towards agency and recognition: Addressing the intergenerational inequity pertaining to sanitation workers and their families. Empowering the younger generation with education, better roles in the same profession or alternative employment opportunities.
Towards action by multiple stakeholders: Working together to obtain accurate global data on the current workforce and the required workforce size to achieve SDG 6.2. This data will be instrumental in making a case for improved protection and safety measures and promoting knowledge sharing.
Drawing from these varied experiences, the session submitted a commitment titled "Towards health, safety and dignity of all workers" to improve the quality of life for all sanitation workers.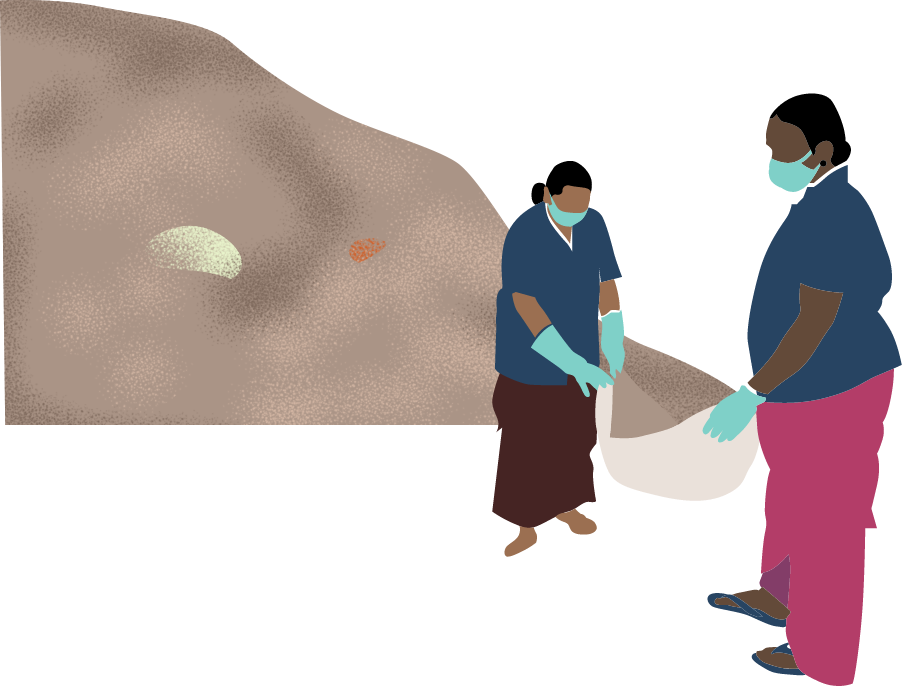 In Partnership With