Across Tamil Nadu
Access & Containment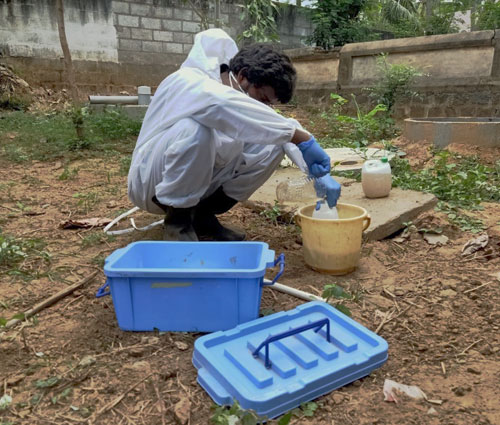 In Tamil Nadu, over three-fourth of the population depend on OSS. The OSS and fecal sludge management are vital to ensure safe sanitation for a large proportion of the population. OSS however are often constructed according to site conditions without following standard practices that result in unsafe conditions in certain geographical areas. The standard operation & maintenance are also overlooked by the households.
TNUSSP works towards addressing key challenges in OSS and achieve goal of safe sanitation for all by 2030.
TNUSSP has reviewed and suggested changes to existing Tamil Nadu Municipal Building Rules. It has developed a state-level mapping which depicts the suitability of different types of OSS across various geographical regions using a combination of hydrogeological data, GIS analysis and a decision support matrix. Non-invasive technology-based tools for identifying issues related to existing OSS are being developed besides working towards identifying options for improvement of the existing systems, including low investment options and options for urban poor.
TNUSSP is also working on models for scaling up implementation of improvements to OSS through behavior change communications, collaboration with private technology providers and supporting urban local bodies through capacity-building activities
Film on Septage Management for general public