Cross-cutting Themes
Inclusion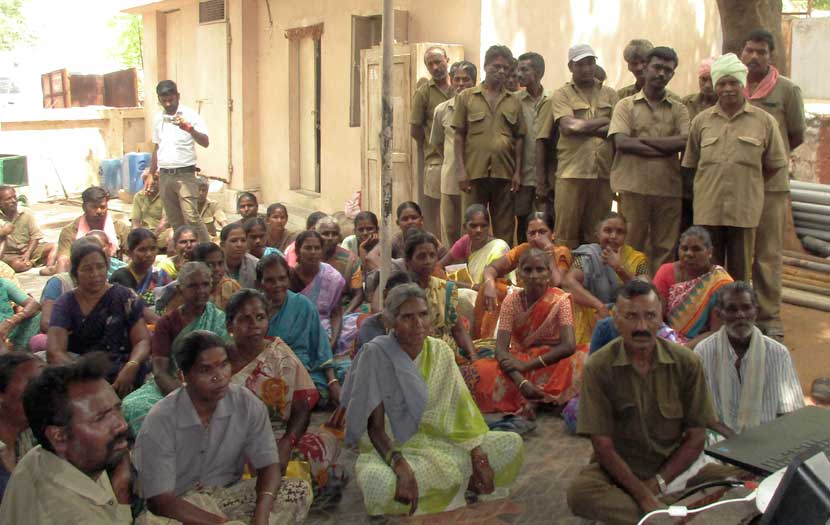 Sanitation workers
Over the past four years, TNUSSP has identified and engaged with different types of sanitation workers across a range of employment types (ULB employed, contracted, daily wage earners), and across various roles—school toilet cleaners; public and community toilet cleaners; and independent cleaners such as daily wage workers, desludging truck operators and cleaners, rag-pickers, and railway cleaners.
With the aim of improving the workers' health, occupational safety, welfare, and livelihoods, initiatives to integrate multiple social, engineering, and behavioural aspects were prepared.
WASH in schools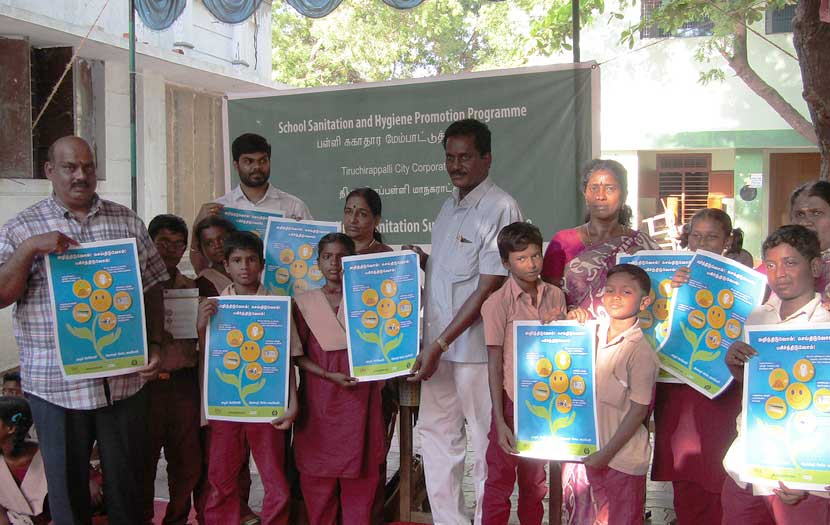 TNUSSP is conducting water and sanitation hygiene (WASH) programmes in schools to introduce students to the full cycle of sanitation. Students are trained using interactive methods on proper toilet usage, handwashing, food hygiene, menstrual hygiene management (MHM), and safe handling of drinking water. The programme has also engaged with schools on infrastructure improvements to sanitation facilities. To ensure the sustainability of good practices, parents teachers associations (PTAs) have been motivated to become sanitation guardians at schools, and cleaners have been trained on protocols for maintaining toilets and on the proper use of personal protective equipments (PPE).
Gender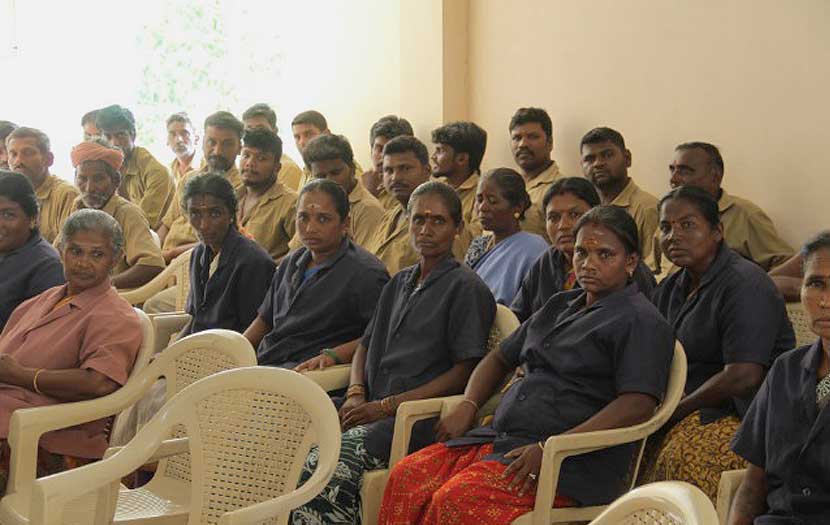 TNUSSP's gender strategy has been developed to not only address the differential sanitation needs, but also spans gendered roles and decision-making powers across the chain. City specific gender analyses have been conducted and social relationships and gender gaps in several domains have been explored including: gendered division of labour, access to and control over resources, and decision-making power, as well as the opportunities for advancing gender equality. Additionally, a 'Women in Workplace' study has been completed, which looks at access to sanitation including MHM among women in workplaces around the city.
For International Women's Day 2020, TNUSSP ran an online campaign called 'Women in Sanitation' on Facebook and Twitter. This campaign highlighted the under-representation of women professionals in the sanitation sector while bringing to the forefront the challenges that existing women professionals face.
As an initiative to encourage women professionals, stories of seven women working in the sanitation sector in Tamil Nadu (government engineer at the state level, city engineer, sanitary worker, community caretaker, FSTP operator, and a desludging firm manager) were shared as short videos in an attempt to gather similar stories and initiate discussion around the issue.
Menstrual Hygiene Management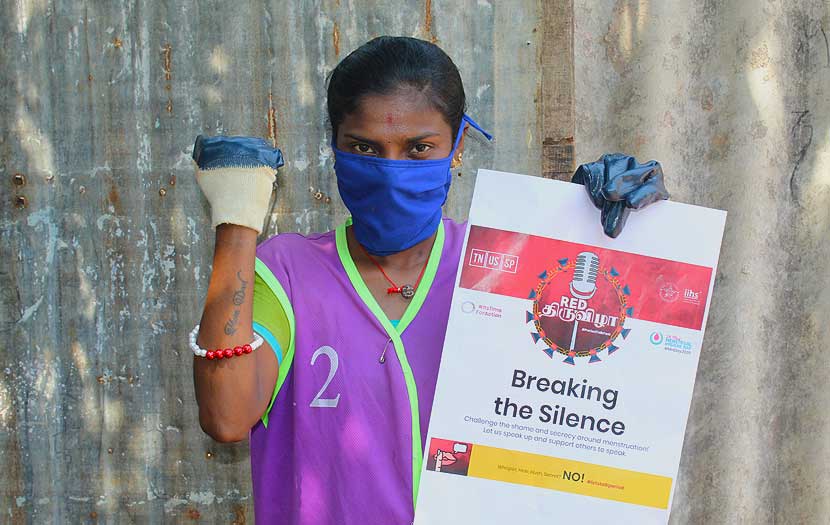 Adolescent girls and women face many challenges in maintaining their menstrual hygiene in a private, safe, and dignified manner due to lack of knowledge and sanitation facilities. TNUSSP addresses these challenges by conducting various programmes in schools and communities wherein information is provided on access, usage, and safe disposal of sanitary products.
Film on Septage Management for general public