Across Trichy
Treatment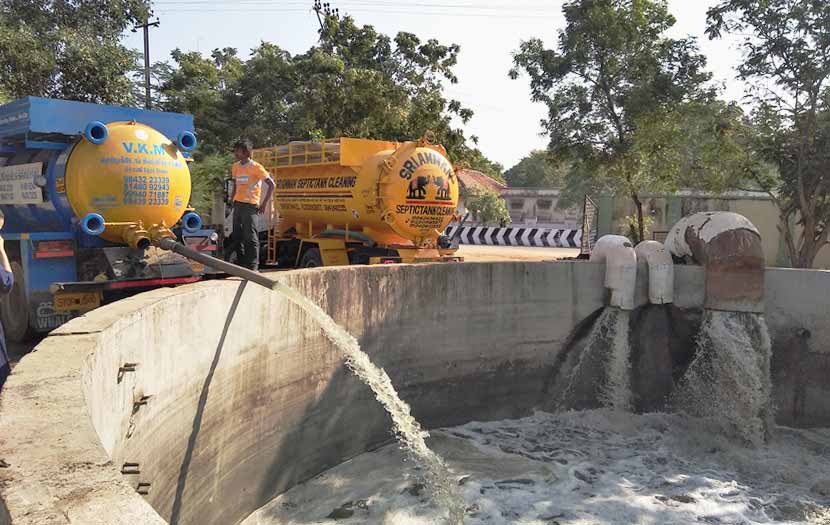 For cities looking to introduce FSM, improvements to current septage management and treatment infrastructure for co-treatment are important options. An assessment of decanting facilities and existing sewage treatment plants (STPs) was carried out in Trichy to understand the infrastructure and operation and maintenance practices.
TNUSSP has made recommendations to TCC on the basis of these assessments. Infrastructural improvements are underway at Panjapur STP to allow co-treatment of fecal sludge and sewage. Infrastructural changes have been made to the decanting station at Anna Stadium for safer functioning of the decanting facility.
Studies are being carried out on reuse of water and sludge after treatment and demonstration of reuse is planned.
Film on Septage Management for general public