Across Cities – Coimbatore
Access and Containment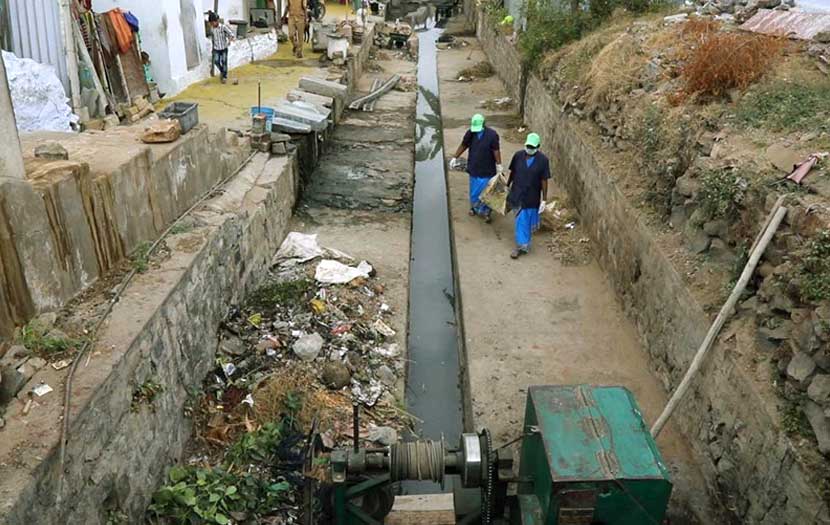 TNUSSP has collaborated with Periyanaicken-Palayam (PNP) and Narasimhanaicken-Palayam (NNP) town panchayats to hold an Open Defecation- Free Campaign, sensitising communities on the effects of open defecation and highlighting the importance of toilets for proper sanitation.
The town panchayats were provided a handbook on constructing sanitary toilets with proper containment structures. The guidebook contains designs and estimates of toilet construction for beneficiaries. Its key objective is to increase the capacity of beneficiaries, masons, and engineers hired for construction of these toilets to make an informed decision on design.
In addition, improvements plan for public sanitary conveniences, including sustainable operations and maintenance arrangements are being drawn up with the town panchayats. To improve access to community toilets, TNUSSP collaborated with Narasimhanaicken-Palayam (NNP) town panchayat to refurbish them. A detailed mapping of containments of households, schools, and industries is complete along with identification of improvement measures and alternative technologies.
Film on Septage Management for general public