#RedThiruvizha – a Period Talk fest was launched by TNUSSP for #MHMday2019. It focused on getting the key messaging right around menstrual health management.
MHM day poster with key messages:
An event for working women on May 28th 2019 in Chennai. The event consisted of a game facilitated by an AS Padmavathi, a gender expert & social activist to encourage the women to talk about periods, thereby breaking the silence around it. It was followed by a conversation with Dr. Amudha Hari, a leading gynecologist in Chennai around the life cycle of menstruation, connects to reproductive health and informed choice. A series of talk shows with experts working across various parts of the MHM value chain, were organised in collaboration with Big FM chennai, from May 27th to June 1st.
More about red thiruvizha and the event can be found here.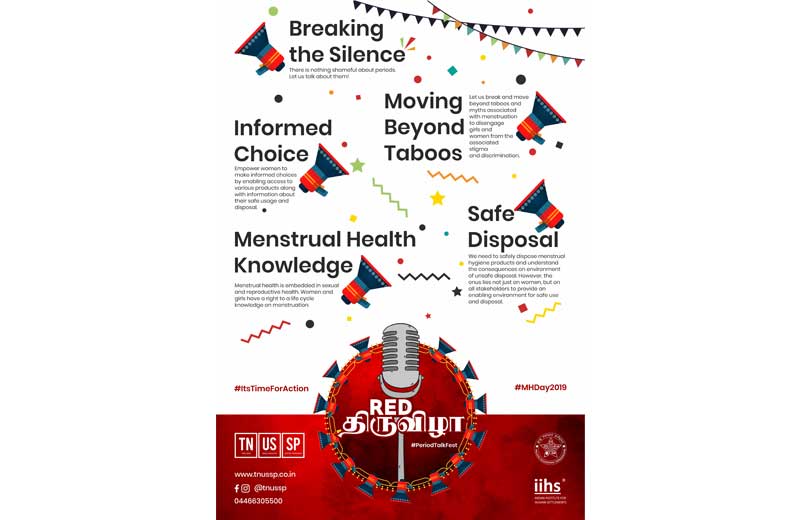 Awareness sessions in radio, exclusive health camps, counselling & interactive sessions with gynaecologists, awareness programmes in urban poor settlements were conducted in PNP-NNP and Trichy. In association with MHM consortium and SCOPE, a Trichy Based NGO, a programme named 'SPEAK-UP' was conducted in which various experts spoke about science behind menstruation, safe practices, myths and stigma related to MHM, status of MH facilities and safe disposal to college students.