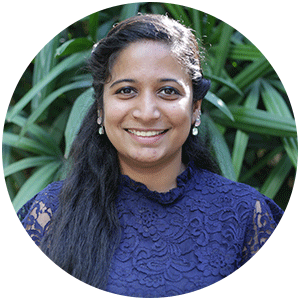 Abhilaasha a Junior Specialist at TNUSSP an architect-urban planner by qualification, she has a strong passion for working on urban inclusion. At TNUSSP, she works primarily on social development and inclusion, specifically around gender equity issues across the full cycle of sanitation. She is a team-player and supports project communications along with tracking and coordination of project management activities. She also supports the team leader at TNUSSP. Bringing in a surge of energy into the team, she expresses herself through her quirky doodles and keeps her spirit up by travelling to new places.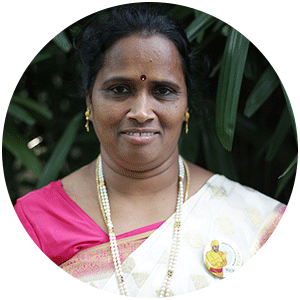 Amala works as a Junior Specialist at CWIS-TNUSSP. She also holds a Diploma in Fashion designing and embroidering. She is a district-level Master trainer for Self Help Groups with twenty-one years of experience working in NGOs. She specialises in mobilising people into community organisations like Self Help Groups (SHG) and supports in extending capacity building programs on sanitation to the people residing in low income settlements in Tiruchirapalli.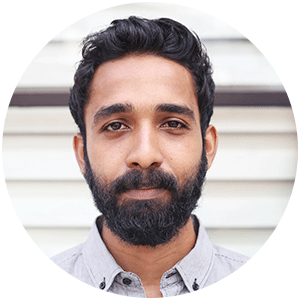 Aneesh is a Junior Specialist at TNUSSP. A broadcast journalism graduate, he is into documentation of the City-Wide Inclusive Sanitation intervention in Trichy. His previous work experience with news channels, ULB's and NGOs has helped him gain a rich experience in various roles. An eco-enthusiast, he loves to go on a stroll and spends time reading and writing.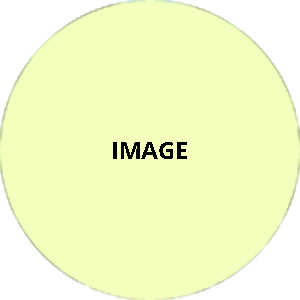 Tirumala is a Communication Specialist at TNUSSP. She has nine years of experience in developing communications strategies and plans and implementing channels solutions. A management graduate, she supports the team responsible for developing communication strategies that help advance TNUSSP's efforts through the sharing of effective ideas and practices. She is an avid reader and loves to edit videos.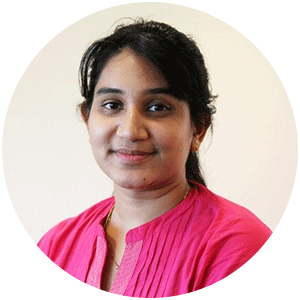 Divya Dhayalan is a specialist at TNUSSP. She pursued visual communication at M.O.P. Vaishnav College for Women and MA Creative Advertising at the Falmouth University, UK. With 14 years of in-depth experience in the design space, Divya creates visual language through all touchpoints for the projects in TNUSSP. She is a multidisciplinary designer whose work encompasses brand identity, user interface design, publications, packaging, advertising, and data design. An avid fan of fiction, she consumes stories in all formats with books being her favourite.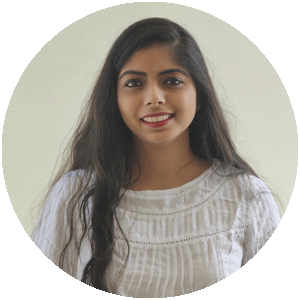 Gayathri is a Junior Specialist at TNUSSP. She completed her Masters in Development Management from the Madras School of Social Work and brings a multidisciplinary experience to TNUSSP. She is currently supporting the implementation of collection and conveyance models across the State and capacity building programme for government officials. A former investment banker, Gayathri's fascination with cities and urban living led her to pursue a career in urban development and governance. Gayathri has a penchant for trying new things, and enjoys reading, baking breads and long walks.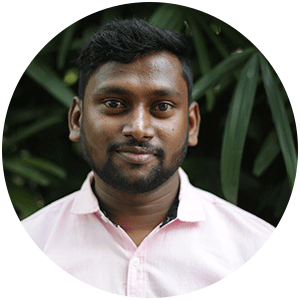 Govardhan is an Admin Assistant at TNUSSP. He is currently pursuing his bachelor's degree in Commerce from the Tamil Nadu Open University (TNOU), Chennai. He did his ITI programme in Pattern Maker from Government Industrial Training Institute, Chennai. His hobbies are listening to music, playing cricket and spending time with pets.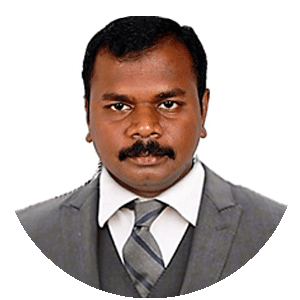 Jeevan Raj is an External Consultant at TNUSSP. He holds a Masters Degree in Environmental Science, M.Phil. in Biotechnology from Bharathidasan University and a PG Diploma in Environmental Law from the National Law School of India University. At TNUSSP, he supports the team on co-treatment and technology development. He is an experienced Environmental Management Specialist with over 18 years of diversified experience in design, construction, commissioning and operation of industrial/municipal/domestic water and wastewater treatment plant projects. He has worked previously with the National Productivity Council (NPC) & Petroleum Conservation Research Association (PCRA).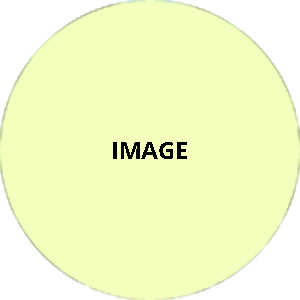 Karikalan is a Senior Specialist – Engineering, Planning, and Implementation support at TNUSSP. He holds a Bachelor degree in Civil Engineering and Masters in Structural Engineering from Anna University. He is currently working on FSTP Engineering, Implementation of Quality assurance and field inspection for all FSTPs. He has over 12 years of experience in Structural Engineering in water supply and sanitation and other sectors.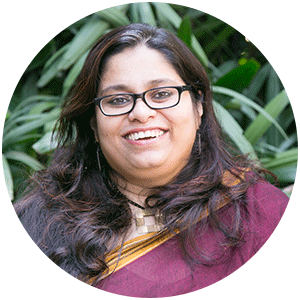 Kavita Wankhade is currently the Project Director at IIHS. The key ongoing programmes include TNUSSP, CWIS, safety and health of sanitation workers, and COVID response to WASH. With training in urban design and planning, she has worked in multiple cities in India, with a focus on service delivery. She is a strong advocate of inclusive planning with a focus on sanitation workers & women in sanitation. She has an overarching endeavour to be interdisciplinary, contextual, and systemic in her practice work, and in bridging practice-research divide. Currently, Kavita is trying her hand at visual journaling and unwinds with art-related activities and trying out interesting cuisines.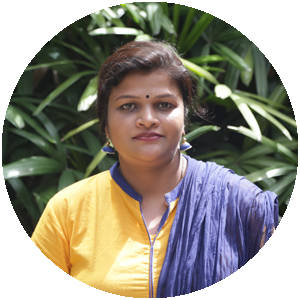 Krishnapriyaa is an Administration Associate at TNUSSP. She has over 14 years of experience in administrative roles. She manages the travel desk in addition to other admin responsibilities. She loves to travel and listen to music in her leisure time.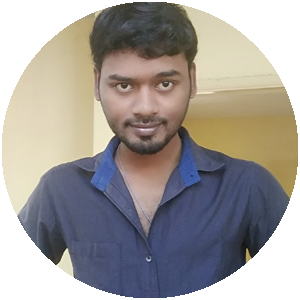 Manikandan is the IT Support engineer at IIHS Chennai office. He completed his PG in Computer science from Hindustan Institute of Technology, Coimbatore. He has five years of experience in hardware and system support. He loves travelling, watching movies, listening to music, and playing games and is also a fitness enthusiast.