Block your calendars! IIHS-TNUSSP is back with the third edition of We Speak Too, by Sanitation Workers seminar and this time it's happening in the picturesque city of Dehradun!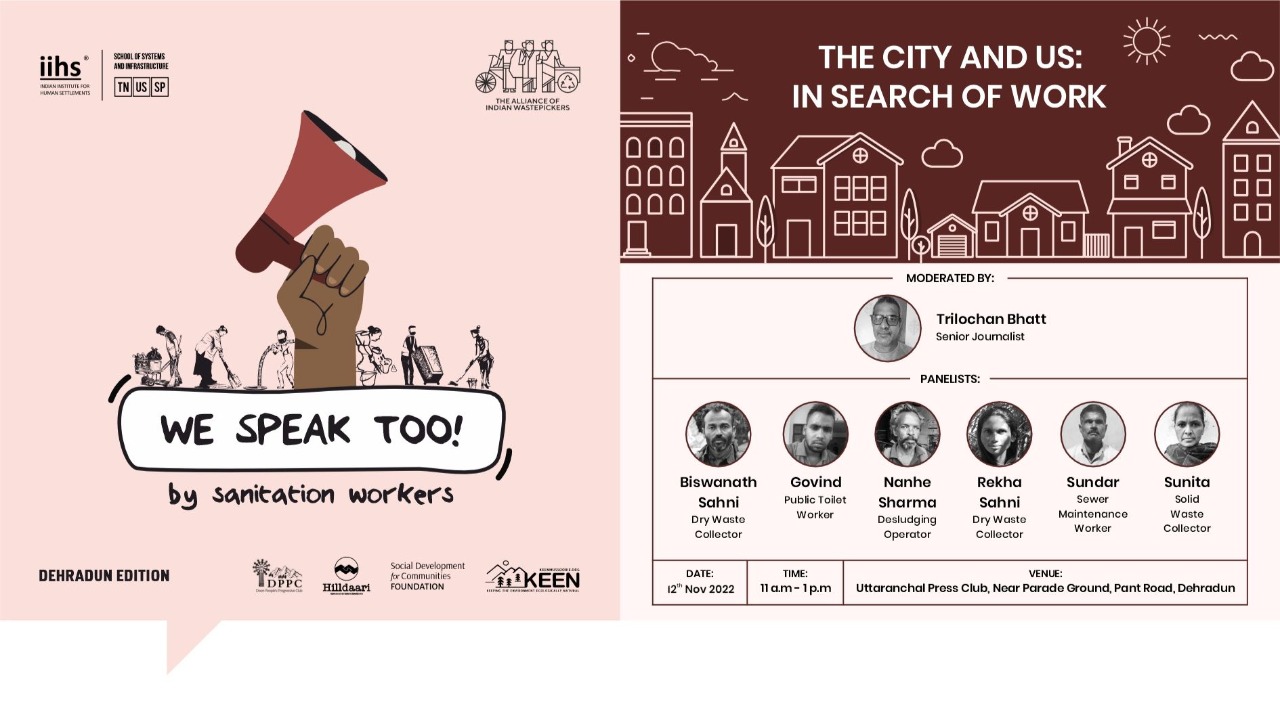 The seminar series seeks to create a space for sanitation workers to tell their stories and share their aspirations. Six sanitation workers, working in different sectors, will be coming together to voice their opinions, challenges and concerns on the theme "The City and Us: In Search of Work".
Join us at
Uttaranchal Press Club, Pant Road
Dehradun
From 11:00 am – 01:00 pm
On Saturday, 12th November 2022
The event will be followed by an interactive session between the panelists and the audience!
Click here to RSVP for the event
Feel free to bring your colleagues, friends and family. See you there!